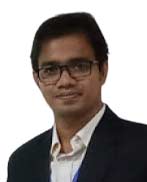 Md. Nasim Fardose Sajib
Md. Nasim Fardose Sajib
(MA in ELT (English Language Teaching), University of Dhaka)
(MA in English Literature, National University)
(BA (Hons.) in English Literature, National University)
HEAD OF THE DEPARTMENT
ENGLISH DEPARTMENT
I cordially welcome you to the Department of English of WUB
The English Department at WUB commenced its journey in January, 2007. Since then, it has welcomed an increasing number of students coming from all over the country. At present it has around 300 students and 22 faculty members, who have their higher qualifications from renowned institutions of Bangladesh, India and the UK. These faculty members' broad range of professional competence in literature and language enables them to nurture the students in order to flourish their potential.
We offer both undergraduate BA (Hons.) in English and graduate MA in English. These programs represent not only a wide variety of British, American, and world literature written in English, but also the developments in linguistics and language teaching that offer the opportunity to learn the use and evaluation of current classroom teaching techniques.
The 4 years BA(Hons.) program is a combination of English literature, linguistics and ELT courses, which paves the way to the students for preparing themselves with outstanding communication skills and thorough knowledge of linguistics and literature. Through these courses we foster the creative, observational, analytical and communicative skills of the students. To improve the reading and writing skills of the learners and to increase their confidence level, we offer courses like "General English," "Advanced Reading and Writing Strategies" and "Public Speaking." Besides, to cope up with the global challenges, we offer specialized courses like "Introduction to Marketing," "Introduction to the Internet," "Computer Fundamentals," "International Relation," among others. The students also get "Micro Teaching" experiences while studying ELT. Moreover, we offer "Research Methodology" as a core course for both the students of literature and linguistics to do their theses.
MA in English, focusing on literature, offers a variety of courses like "South Asian, Caribbean and African Literature in English," "Continental Literature," "Old and Middle English Literature," among others, which introduce them to cultural and theoretical changes.
In order to fulfill the commitment to link the students with their professional areas, the English Department regularly organizes different kinds of seminars. It also engages the students with various club activities like "Literature Club," "Language Club," "Drama Club," "Debating Club," "Music Club," "SportsClub,"among others, and organizes a wide range of co-academic and social events throughout the year. The students also enjoy a well-equipped library, indoor games, excursions and merit-based scholarships.
Excluding teaching profession, the English Graduates can choose a lot of career paths like journalism in the press or electronic media, editing or proof reading in the publishing industry, the creative writing profession,among others. We strongly believe that WUB graduates are capable of proving themselves anywhere in their field because we are committed to create superior graduates to build our nation.